25 Colleges With the Best Professors in 2011
(MoneyWatch) Have you ever wondered where the best professors are teaching?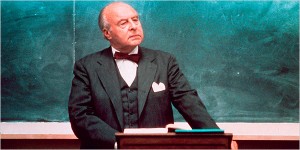 The top professors aren't necessarily working where you might assume, according to RateMyProfessors' statistics compiled for Forbes Magazine's annual college rankings.
None of the Ivy league schools, for instance, crack the list of the top 25 schools with the best professors. Princeton came the closest at 57th best. According to the teacher quality rankings, Cornell fared the worst among the Ivies — it came in 445th out of 650 schools.
For the second year in a row, Oklahoma Wesleyan University earned bragging rights as the school with the best professors.
When you look at the schools which shined in the professor rankings, the list is heavily represented by liberal arts colleges that are scattered across the country. This makes sense since liberal arts colleges, by their very nature, offer small class sizes, which greatly increases the interactions that professors have with their students.
In addition, at liberal arts colleges, the professors' top priority is to teach the undergraduates rather than focus on their own research. Only about 2% of college students, by the way, attend liberal arts colleges.
25 Colleges With the Best Professors
Oklahoma Wesleyan University
U.S. Air Force Academy (CO)
U.S. Military Academy (NY)
Marlboro College (VT)
Carleton College (MN)
Clarke University (IA)
North Greenville University (SC)
Wellesley College (MA)
Master's College and Seminary (CA)
Whitworth University (WA)
Northwestern College (IA) (Not Northwestern University)
Emory and Henry College (VA)
Sarah Lawrence College (NY)
Pacific University (OR)
College of the Ozarks (MO)
Sewanee – University of the South (TN)
Wabash College (IN)
Wisconsin Lutheran College
Fisk University (TN)
Doane College (NE)
Bryn Mawr College (PA)
Hastings College (NE)
Whitman College (WA)
Wesleyan College (GA)
Middlebury College (VT)
Determining the Best
How did Forbes determine which schools offer the best professors?
The Center for College Affordability and Productivity, the education think tank that developed the rankings methodology, used RateMyProfessors.com evaluations to assess the quality of teaching at the 650 schools that it ranks.
RateMyProfessors asks students to evaluate their professors on a 1-to-5 scales in three categories: easiness, helpfulness and clarity. In devising the weighting, the researchers put far less weighting on the easiness category. The center didn't want professors who taught easy classes to be rewarded.
The teacher evaluations were just one of many components that Forbes used to compile its list of best schools. Other components include schools' freshmen retention rate, graduation rate, student debt levels, graduates' salaries and more. You can see the component breakdown, including teaching quality, for all 650 schools 2011_component_ranks and the best professor methodology here.
- Lynn O'Shaughnessy is author of The College Solution, an Amazon bestseller, and Shrinking the Cost of College workbook. She also writes her own college blog at The College Solution.