Loan Forgiveness – Legal and Medical Studies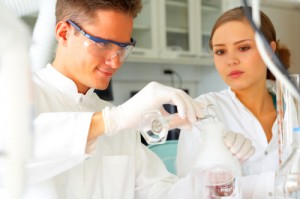 Are you a budding Legal Eagle? Or perhaps a Doctor, Nurse or Animal Veterinarian … If so you may have more opportunities for student loan forgiveness than you had thought! Let's start off with the legal profession:
Many law schools forgive the loans of students who serve in public interest or non-profit positions. For more information, contact Equal Justice Works (formerly the National Association for Public Interest Law) at 2120 L Street, NW, Suite 450, Washington, DC 20037-1541 (phone 1-202-466-3686 or fax 1-202-429-9766). The American Bar Association (ABA) also has a summary of Loan Repayment Assistance Programs (LRAP), Directory of Law School Loan Repayment Assistance Programs (LRAP) and State Loan Repayment Assistance Programs.
The US Department of Health and Human Services offers loan forgiveness programs through the National Health Service Corps and theNursing Education Loan Repayment Program. These programs offer loan forgiveness to physicians and registered nurses who agree to practice for a set number of years in areas that lack adequate medical care (including remote and/or economically depressed regions).
For the latest news on the State of California increasing loan forgiveness for Nurses check out this article
The US National Institutes of Health's NIH Loan Repayment Programsrepays up to $35,000/year of student loan debt for US citizens who are conducting clinical medical research.
The US Department of Agriculture's Veterinary Medicine Loan Repayment Program (VMLRP) offers loan forgiveness of $25,000 per year for three years for veterinarians who commit to work in a veterinary shortage area for three years. The application deadline is June 30.
If you're a California resident, contact the Office of Statewide Health Planning and Development (State Loan Repayment Program, 400 R Street, Room 330, Sacramento, CA 95811; 1-916-326-3745). Other states may have similar programs.
Many hospitals and private healthcare facilities use loan forgiveness to recruit occupational and physical therapists. Contact the American Physical Therapy Association (1111 North Fairfax St., Alexandria, VA 22314-1488; 1-800-999-2782) or the American Occupational Therapy Association (P.O. Box 31220, 47200 Montgomery Lane, Bethesda, MD 20824-1220; 1-301-652-2682).
Other loan repayment programs for medical school students include:
Nicholas J. Pisacano MD Memorial Foundation Inc. (American Board of Family Practice)
Disadvantaged Health Professions Faculty Loan Repayment Program
Indian Health Service (IHS) Loan Repayment Program
US Air Force, Army, and Navy Financial Assistance Programs
The American Association of Medical Colleges (AAMC) maintains a database of state and other loan repayment programs for medical school students.
Data: 2011-2012
Next up: Let's Look at Loan Forgiveness - Other Paths to Forgiveness